Upcoming Events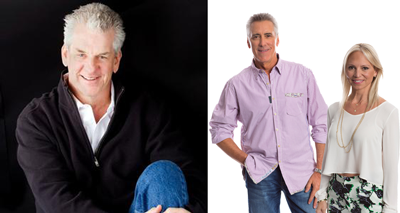 ---
Past Events
Laboure College Welcomes David Willey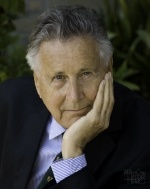 As part of its ongoing lecture series, Labouré College will welcome David Willey, journalist, broadcaster, and author of the recently published book The Promise of Francis, on April 5 from 4:00-5:30.
Willey will make a number of presentations at US Catholic colleges in April, and will begin with Labouré. Entitled The Vatican: From Fortress to Field Hospital, Willey's lecture will focus on his work with several popes at the Vatican as well as on what he sees as Pope Francis's attempt to change the image of the Vatican as fortress. He will also discuss Pope Francis' agenda and how it resonates with Labouré's mission to prepare incredibly resilient and altruistic students who will provide care and comfort to our community.
The lecture and book signing will be held at Labouré College, 303 Adams Street in Milton in room C112. This event is free and open to the public.
For more information, please click here.
---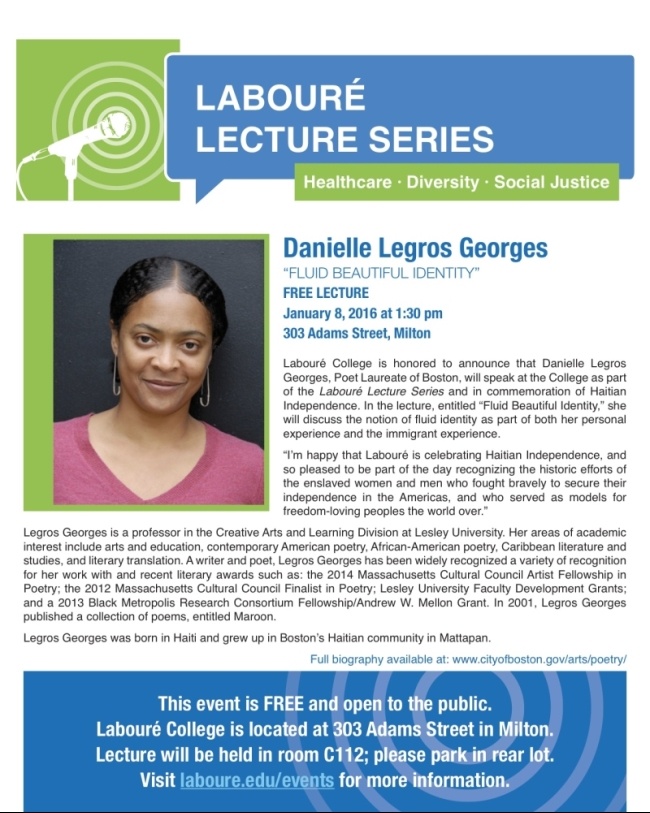 Award-Winning Author Jennifer De Leon to Speak at Labouré College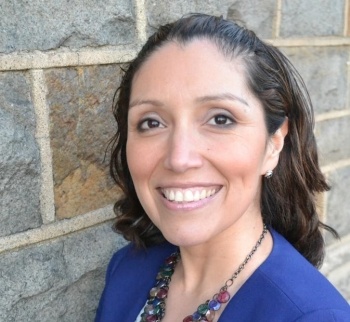 Renowned local author Jennifer De Leon will be the first speaker in our Healthcare, Diversity, and Social Justice lecture series. De Leon's reading and lecture will take place on Monday, November 23, 2015 at 5:30 PM at the College. De Leon will be reading from her short story, "Home Movie," which was chosen as this year's "One City, One Story" selection for the Boston Book Festival.
The College invites members of the general public to attend this free event. The event will take place on November 23, 2015 at 5:30 PM in room C112 at the College. Download an event flier
Please call Katelyn Dwyer at (617) 322-3524 with any questions.
Past Events
Evening with Boston Sports Legends & 2015 Compassionate Patient Care Award Ceremony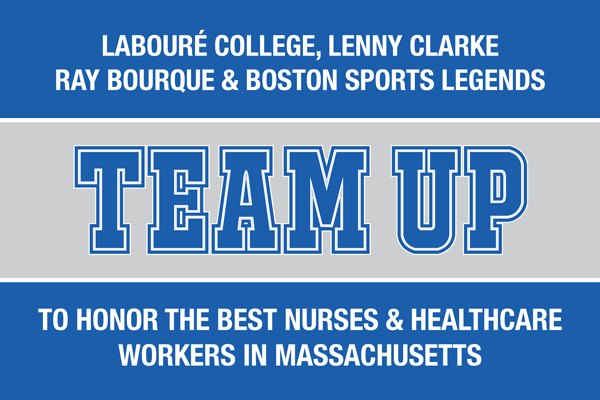 TEAM UP TO PAY IT FORWARD: 100% of the proceeds for this event will support exceptional nursing and healthcare students in need of financial assistance. Learn more.
The Compassionate Patient Care Award was created to honor those who exemplify the kind of nurses and healthcare professionals Labouré College seeks to graduate - ones who treat their patients with extraordinary care and compassion. This year's winners are:
Nicholas Barry, Methuen
Franciscan Hospital for Children
Jeremy Engelken, Hyde Park
Boston Health Care for the Homeless Program
Mary Theresa Flanagan, Milton
Beth Israel Deaconess Hospital - Milton
Susan Rooney, Stoughton
MassGeneral Hospital for Children
Celebrating Black History Month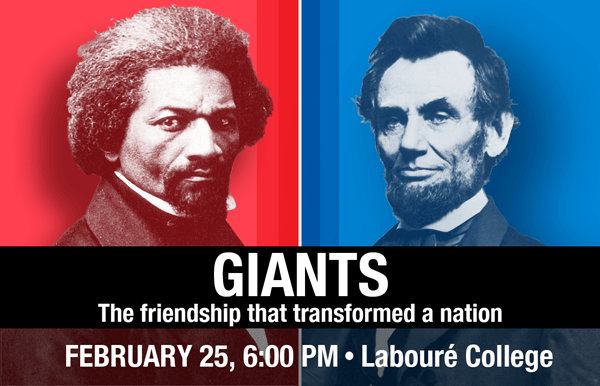 Lecture and Q & A with John Stauffer Download an Event Flier
February 25, 2015 6:00 - 7:30 p.m.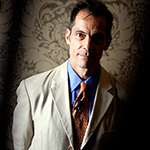 Labouré College and Boston African American National Historic Site are honored to present bestselling author and Harvard University Professor, John Stauffer. Dr. Stauffer will be discussing his book, Giants: The Parallel Lives of Frederick Douglass and Abraham Lincoln. This Event is FREE and open to the public.
"We are happy to once again partner with Labouré College to celebrate Black History Month by looking at the lives of Frederick Douglass and Abraham Lincoln. Professor Stauffer is a longtime friend and partner of Boston African American National Historic Site. We are looking forward to his talk about the friendship that changed the course of history, and set our country on a new path to freedom," said Ryan McNabb, Park Ranger at Boston African American National Historic Site.
JOHN STAUFFER is Professor of English, American Studies, and African American Studies at Harvard University. He is the author or editor of 13 books and over 100 articles, including two books that were national bestsellers: GIANTS: The Parallel Lives of Frederick Douglass and Abraham Lincoln (2008); and State of Jones (2009; co-authored with Washington Post columnist Sally Jenkins). The Black Hearts of Men (2002) won the Frederick Douglass Book Prize and was the Lincoln Prize runner-up. The Battle Hymn of the Republic: A Biography of the Song That Marches On(2013) was a Lincoln Prize finalist. His essays and reviews have appeared in Time, Wall Street Journal, New York Times, and Washington Post . He has lectured throughout the U.S. and Europe, and was an advisor for Django Unchained (2012), The Abolitionists (2013), The African Americans: Many Rivers to Cross (2013), and the exhibition WAR/PHOTOGRAPHY (2012-14).
Please call Katelyn Dwyer at (617) 322-3524 with any questions.
Past Authors
Andre Dubus III
December 16, 1:30 - 3:30 p.m., room C112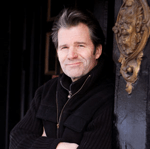 ANDRE DUBUS III is the author of six books: The Cage Keeper and Other Stories, Bluesman, and the New York Times bestsellers, House of Sand and Fog, The Garden of Last Days (soon to be a major motion picture) and his memoir, Townie, a #4 New York Times bestseller and a New York Times "Editors Choice". His work has been included in The Best American Essays and The Best Spiritual Writing anthologies, and his novel House of Sand and Fog was a finalist for the National Book Award, a #1 New York Timesbestseller, and was made into an Academy Award-nominated film starring Ben Kingsley and Jennifer Connelly. His new book, Dirty Love, was published in the fall of 2013 and has been listed as a New York Times Notable Book, a New York Times Editors' Choice, a 2013 Notable Fiction choice from The Washington Post, and a Kirkus Starred Best Book of 2013.
Alexandria Peary
January 9, 1:30 - 3:30 p.m., room C112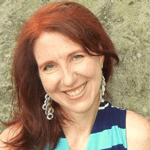 ALEXANDRIA PEARY is an Associate Professor and First-Year Writing Coordinator in the English Department at Salem State University. Her books of poetry include Control Bird Alt Delete, which won the University of Iowa Press Poetry Award in 2013, Lid to the Shadow, and Fall Foliage Called Bathers & Dancers. She has had creative writing acceptances in the following: New England Review, Volt, Denver Quarterly, Chariton Review, Guernica, Verse Daily, and New American Writing. Alexandria's co-edited book with Tom C. Hunley, Creative Writing: Pedagogies for the Twenty-First Century, is forthcoming in June 2015 from Southern Illinois University Press.
Megan Marshall: "The Beginnings of an American Women's Movement in New England Transcendentalism: Elizabeth Peabody and Margaret Fuller"
June 19, 2015, 1:30 - 3:30 pm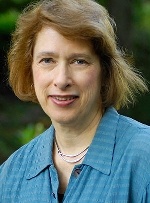 Megan Marshall is the author of Margaret Fuller: A New American Life, winner of the 2014 Pulitzer Prize in Biography and the 2014 Massachusetts Book Award in nonfiction. She was recently named the first Charles Wesley Emerson College Professor at Emerson College where she teaches nonfiction writing and archival research in the MFA Creative Writing Program. She is currently the Gilder Lehrman Fellow at the New York Public Library's Dorothy and Lewis B. Cullman Center for Scholars and Writers during 2014-2015. A member of the American Heritage Dictionary's Usage Panel, Marshall has published numerous essays and reviews in The New Yorker, The Atlantic, Slate Online, The New York Times Book Review, The London Review of Books, The New Republic, The Boston Review, and elsewhere. Her biography The Peabody Sisters: Three Women Who Ignited American Romanticism won the Francis Parkman Prize, awarded by the Society of American Historians; the Mark Lynton History Prize, awarded by the Anthony Lukas Prize Project jointly sponsored by the Columbia School of Journalism and Harvard's Nieman Foundation; the Massachusetts Book Award in nonfiction; and was a finalist for the Pulitzer Prize in biography and memoir in 2006.