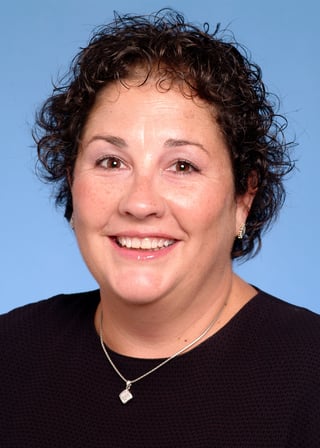 Catherine O'Connor, RN, MSN, ACRN, has spent her career caring for underserved populations with compassion. She began working as a nurse in the 1980s caring for young gay men struck by the AIDS epidemic. In a time of great uncertainty and fear, she showed these patients extraordinary care and empathy. Before HIV treatments were discovered, she comforted many of her patients as they passed away.
Join us on June 8 for a night of great wine, food, laughs, and tears, as we honor Catherine and all the nurses, healthcare workers, and medical first responders of Massachusetts. Buy your tickets today! (Proceeds fund nursing and healthcare student scholarships)
Today, Catherine teaches the next generation of nurses at Northeastern University and operates a Health In Motion van in conjunction with the Massachusetts Department Of Health and the City of Boston.
With her van, Catherine can travel to people unlikely to seek out medical care. She has identified local pockets across the state of sex workers, homeless, intravenous drug users, and people with mental illness. At all hours of the night she is out, with her team, caring for these people without judgment or stigma.
Catherine and her team also partner with AHOPE, a needle exchange program that is part of the Boston Public Health Commission. The van began its work offering vaccinations to intravenous drug users and has expanded to include Tuberculosis and Hepatitis screening, vein care, and overdose prevention and education. The van also counsels family members on administration of NARCAN and how to deal with the overdose of a loved one.

(L to R: Catherine and her team outside the Health In Motion van, teaching students, Transgender Healthcare Community Forum)
When Catherine realized that one van couldn't accommodate enough patients, she and a fellow nurse bought a Winnebago where patients can have a cup of tea, use the restroom, and get checked in while they wait for treatment. One of her co-workers, refers to her as the "Mother Teresa of the Hood", and she certainly lives up to that title!
Labouré College established the Massachusetts Care Award to honor local nurses, healthcare professionals, and medical first responders who exhibit extraordinary compassion. The College believes that these individuals should be celebrated both as examples to our own students, and as reminders to all of us of the exceptional care we receive as citizens of Massachusetts.
This year, Catherine is also joined by three other inspiring winners: Christopher Dumont, Massachusetts State Police Officer and Paramedic; Donna Morrissey of the American Red Cross; and Sean O'Leary, Chief Therapist and Operations Manager of Radiation Therapy at Tufts Medical Center. None of the winners sought recognition for themselves, but were nominated by their friends, co-workers, and families. Buy your tickets today! (Proceeds fund nursing and healthcare student scholarships)
About Labouré College: Celebrating 125 years in healthcare education, Labouré is the longest provider of nurses in the Boston area. Labouré College is an independent, private, non-profit, Catholic college, specializing in nursing and healthcare career education. The College is located at 303 Adams Street in Milton.