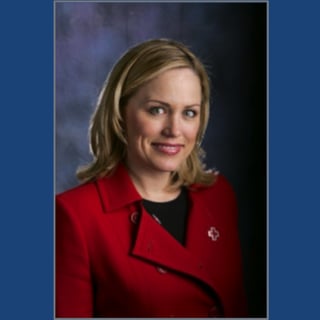 Donna Morrissey is often one of the first people on site to begin the healing process after a tragedy. Deploying with the American Red Cross, Donna soothes victims and families with her calm, caring demeanor during times of unspeakable sadness. Working directly with affected victims and families in the family assistance centers, Donna helps those dealing with crisis find and engage with the support services they need. Donna has worked closely with victims of the Pulse Nightclub shooting, Hurricane Sandy, the Boston Marathon bombings, and Sandy Hook Elementary. Described by Denise Edinger, friend and nominator, as "selfless and giving in every aspect of her life," Labouré College is thrilled to honor Donna Morrissey with a 2017 Massachusetts Care Award.
Join us on June 8 for a night of great wine, food, laughs, and tears, as we honor Catherine and all the nurses, healthcare workers, and medical first responders of Massachusetts. Buy your tickets today! (Proceeds fund nursing and healthcare student scholarships)
Seeing the need for blood donation first hand during deployments, Donna brings a sense of urgency to her work as the Director of Marketing for National Partnerships for Biomedical Services for the American Red Cross. Working with non-profits and other organization, Donna advocates for blood donation and creates opportunities to increase awareness of the need for it. Through blood drives and other work through the American Red Cross, Donna has developed deep and lasting relationships with those she touches. A young girl, Jacqueline Rogers, who became a Red Cross ambassador after experiencing a blood shortage first hand, has particularly inspired Donna. Jacqueline needed open-heart surgery and it was postponed due to a lack of blood. After recovering, Jacqueline decided to work with the American Red Cross and Donna to show the real life impact of blood donation.

Donna also brings her faith with her regardless of the circumstance. As a lifelong Catholic, Donna said, "I have learned the importance of community service and giving back to others not only from my church, but also from my family. My aunt was a Sister of St. Joseph for almost 75 years. My father, mother, and extended family were devoted to giving back to their church, country, and communities throughout their lives. For me, my faith enables me to come into very challenging and devastating situations and provide a shoulder to lean on, a caring embrace and provide relief for those who need it most." Donna's commitment to advocating for blood donation and working directly with those affected by tragedy exemplifies the mission of the Massachusetts Care Awards- we are excited to recognize her compassionate care.
Labouré College established the Massachusetts Care Award to honor local nurses, healthcare professionals, and medical first responders who exhibit extraordinary compassion. The College believes that these individuals should be celebrated both as examples to our own students, and as reminders to all of us of the exceptional care we receive as citizens of Massachusetts.
This year, Donna is also joined by three other inspiring winners: Christopher Dumont, Massachusetts State Police Officer and Paramedic; Catherine O'Connor, founder of the Health in Motion van and clinical instructor at Northeastern University; and Sean O'Leary, Chief Therapist and Operations Manager of Radiation Therapy at Tufts Medical Center. None of the winners sought recognition for themselves, but were nominated by their friends, co-workers, and families. Buy your tickets today! (Proceeds fund nursing and healthcare student scholarships)
About Labouré College: Celebrating 125 years in healthcare education, Labouré is the longest provider of nurses in the Boston area. Labouré College is an independent, private, non-profit, Catholic college, specializing in nursing and healthcare career education. The College is located at 303 Adams Street in Milton.