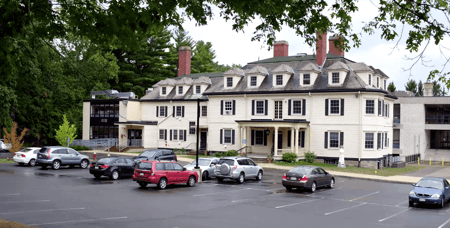 Reopening Labouré's Campus
The College will phase in the return of faculty, staff, students, and visitors to campus in a coordinated process that will include appropriate physical distancing, availability of protective gear, and symptom checking.
The roadmap for reopening will follow a four-stage approach, increasing activity with each stage. The timing of each stage will be evaluated throughout the reopening process, as the College evaluates and addresses potential risks to the safety of our campus community and the communities we serve.
The College will communicate with the Labouré community in advance of each stage, and reserves the right to return to a prior stage and re-impose restrictions on activities if data, metrics, and public health recommendations determine that is needed.
It is important to note that our knowledge and understanding of the COVID-19 virus will continue to evolve, and the College's policies and plans will be updated as appropriate as more information becomes available.
Please refer to the menu tabs at the top left for student instructions and visitor instructions.
These pages will be updated at the introduction of each new stage.