Welcome to Career Services at Labouré

Need help updating your resume?
Time to brush up on your interviewing skills?
Interested in researching employment resources?
Help can be found at Career Services located in the Student Success Center!
We offer help with:
Creating and/or updating your resume
Creating and/or updating your cover letter
Researching employment opportunities
Practicing and improving your interviewing skills
We also offer:
Regularly updated job postings made available on the my.laboure.edu Student Page
On-campus employment recruitment events
Regularly scheduled career focused workshops and resume clinics
Access to Liquid Compass. Liquid Compass is a real-time, online job search engine offering local and national healthcare job opportunities for new grads and more experienced RNs.
Check out Liquid Compass, available through my.laboure.edu!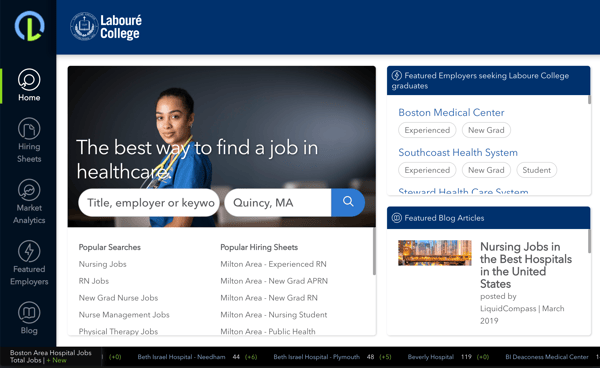 All career service resources are available for one-on-one, in person, or online appointments for current students as well as alumni. Appointments are not necessary to participate in any career focused workshops and/or resume clinics.
---
To make an appointment, or for additional information about Career Services resources, please contact:
StudentSuccess@laboure.edu
(617) 322-3579