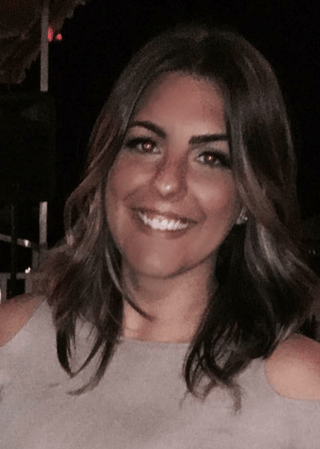 A lot of what healthcare professionals do on a daily basis goes unnoticed, but sometimes we get to hear about the acts of kindness that touch patients' lives. Recently, associate chairperson of Nursing, Denise Edinger, received a truly remarkable email from the Nursing Informatics Manager at St. Elizabeth's Hospital about one our own Labouré College students, Alex Pilla, who is at St. Elizabeth's as part of her Medical-Surgical Nursing I clinical experience. Here's what the email said:
As a part of the leadership team at St Elizabeth's, I round with random patients to see how their hospital stay is going. Last week, I met with a gentleman and when I asked him if there was "any particular staff member he would like to recognize" he responded "Student nurse Alex". He continued to say how smart, caring and attentive to his needs she was. "Alex is going to be a fantastic nurse"! He really couldn't say enough about her….so good to hear!!

St Elizabeth's thanks you for the excellent patient care Alex!!!

Sincerely,

Eileen
We wanted to get in touch with Alex to find out more about her and how she is working toward her goal of becoming a compassionate caregiver and nurse.
What is your background? Have you always been in health care?
I attended the University of Tampa and graduated with a degree in exercise science. I thought I wanted to go into physical therapy so I became a PT aide but the job was just too slow paced for me. I wanted to do more so I decided to go back to school for nursing.
Why did you choose to go into nursing?
Growing up my mom would always catch me watching health shows on The Discovery Channel. Also, my Grammy had Parkinson's disease and she was diagnosed really early at 42. I've just always been interested in helping people and seeing them smile.
Why did you choose to attend Labouré for your nursing degree?
Originally, I headed to Florida right after high school graduation- I grew up in Massachusetts and I was ready for the warm weather! But after graduating from college, I wanted to be close to my family. I'm from central MA so I started at a college out there, but it just wasn't a good fit. I found Labouré when I was halfway through my second semester. My grandmother's nurse is a Labouré grad and seeing her treat my grandmother so well said a lot about the kind of school Labouré is.
What experiences did you have at Labouré that are helping you prepare for your career in nursing?
The nursing professors and instructors at Labouré are super nice and encouraging- they really want you to do well. In simulation lab, we get to act as if we were in a hospital and really get in the moment to take charge of someone's life. The instructors are tough on us during simulation so you really get in the moment and deal with a critical issue. You can make mistakes in simulation lab so it's a great learning experience. I'm also learning a lot of information about therapeutic communication from my clinical advisors, which helps when dealing with patients and tough situations.
Tell us about the patient mentioned in the email above.
I'm in clinical for NUR 1020, Medical-Surgical Nursing I, at St. Elizabeth's Hospital in Brighton. I was assigned to work with a patient and the nurse in charge warned me that he was very angry. He was really upset about his situation and he just wanted to go home. I immediately connected with him and I wanted to make his experience better. I started just listening to him- I wanted him to know his voice was being heard. As I cared for him, I continued to talk with him and his wife, brainstorming ideas on how to get him home safely. I also spoke to his nurse and advocated for him. I was so glad to have his as a patient that day and he told me he was super thankful for my care.
What advice do you have for others who are considering a career in nursing?
I really think students should try and get some hands-on patient care hours under their belt. I work as an ER tech at Beth Israel Deaconess Needham and it allows me to take what I learn in the classroom and apply it at my job. Plus, I love the fast-paced environment.
Also, if you don't like talking to people, then nursing is not the career for you. You need to be ready to listen more than you talk and love what you do. I truly look forward to going into work every day. You have to be hardworking and be able to operate on random hours of sleep. Flexibility is so helpful, but the most important thing is to have compassion and empathy for your patients.