Welcome to Labouré College!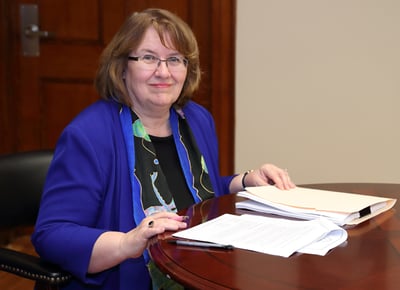 Labouré is a Massachusetts college dedicated to providing educational opportunities for those who wish to become healthcare professionals. A Catholic institution founded by the Daughters of Charity, our College has devoted itself to providing an outstanding education for those who wish to serve others.
For 125 years we have been at the forefront of Boston's healthcare education, and our graduates can be found in nursing, radiation therapy, and technical positions in healthcare settings throughout the United States.
Many of our students come to Labouré to break into healthcare after other careers, and I am proud to tell you that these "nontraditional students" are warmly embraced at our College. We work hard to be a College of opportunity and access – providing high demand healthcare programs during the day, evening, and through online, hybrid, and face-to-face options.
At Labouré you will find a college invested in your success. I sincerely hope you will find the program of your dreams and set your sights on an exciting career in healthcare via your education at Labouré College.
With warm regards,
Dr. Lea Johnson
Interim President