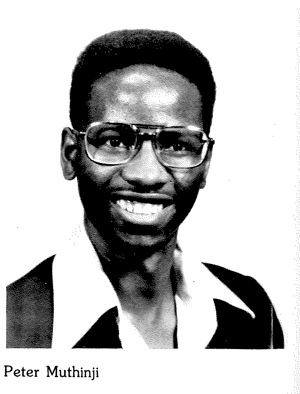 After graduating from the Neurodiagnostic Technology program at Labouré College and becoming a Registered EEG Technologist, Peter Muthinji returned to his home country of Kenya, working with the neurophysiology unit of Kenyatta National Hospital. By 1986, he had become the officer in charge of the unit, and by 1988 had initiated the first local training program for electroneurodiagnostic technologists at Kenya Medical Training College. Following his work in Kenya, Dr. Muthinji moved to London to continue with both work and education.
In her nomination of Dr. Muthinji, former NDT program chair and instructor at Labouré College, Jean Farley, notes that Dr. Muthinji's doctoral research in sleep studies "is not only very impressive but has also contributed to the current day practices in home video telemetry and polysomnography."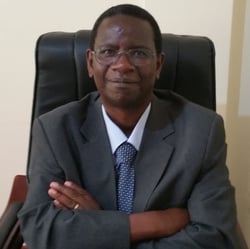 As Dr. Muthinji describes it, "My research was looking at developing methods of studying parasomnias where the recording could be carried out for several days in the patient's home."
Last year, Dr. Muthinji moved back to Kenya and continues to work part-time while also being involved with Cross Action Promotions, a lobby group advocating for the rights of vulnerable young people.
To read more about Peter Muthinji from nominator Jean Farley, please click here.
Peter Muthinji is one of five alumni being inducted into the Alumni Hall of Fame this year. Learn more about our other inductees in our blog posts throughout the week.