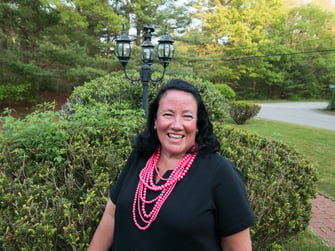 Congratulations to Jo Anne Foley, RN, MSN, CCRN, DNP for receiving the 2020 Faculty Award from MARILN - the Massachusetts/Rhode Island League for Nursing.
Dr. Foley is an associate professor and course coordinator for the Division of Nursing at Labouré, and has taught at the College for 11 years. She is also a part-time nurse educator for the critical care unit at Boston Medical Center.
The MARILN Faculty Award is given annually, and serves to recognize faculty members or nursing education program administrators who promote or demonstrate excellence as a nurse educator. MARILN is a constituent league of the National League for Nurses.
The nomination submitted for Dr. Foley reads in part, "Jo Anne has been instrumental in developing a deep sense of belongingness, resilience, and caring in our students and ourselves. She is very supportive of her fellow faculty and students in all their endeavors, ensuring fairness and promoting academic integrity."
Congratulations Jo!
---
Click here to learn more about the Nursing program at Labouré.